Notifyre users can easily cancel/close a Notifyre account via the Notifyre dashboard
Login to the Notifyre Dashboard
Select "Settings" on the left navigation
Select "Account" from the dropdown menu
Scroll down and click "Close Account" (Note: this will only be visible if you are the Account Owner)
Enter the account name as displayed in the pop up message to confirm the account you wish to close.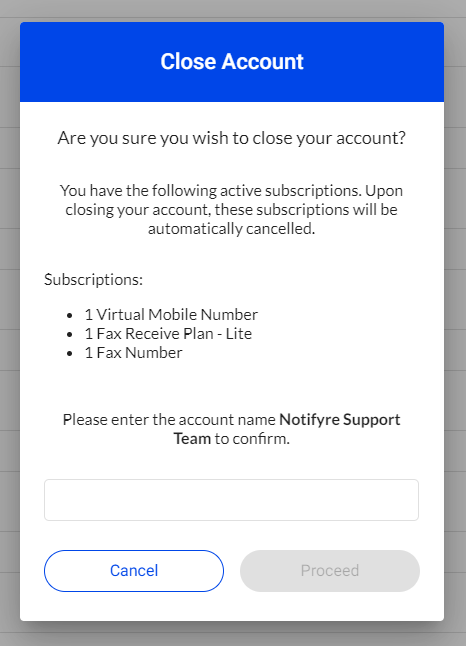 Select "Proceed"
To help us understand how we can do better, enter reason for closing account.
I.e.,
'No longer required' 😀
'Not user friendly' 😞
⚠️ When an account is closed, you will no longer access to retrieve fax/SMS activity. We recommend that you view/download Fax and/or SMS activity which may be required before closing your account.