Deleting a Webhook
Delete a webhook to remove real-time notifications from Notifyre via your third party application/s.
You can delete a webhook at any time.
Login to the Notifyre Dashboard
Select "Settings"
Select "Developer"
Select "Webhooks"
Click on
Select "Delete Webhook".
Select "Yes".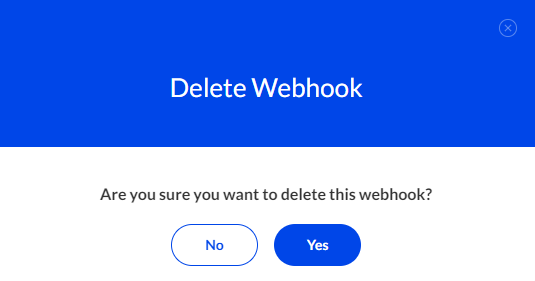 Further information about creating and setting up webhooks can be viewed in Notifyre's API documentation.