How to port your existing fax number to Notifyre
Login to the Notifyre Dashboard
Select "Fax" from the left navigation
Select "Numbers" from the dropdown menu
Select and select desired plan.
Select
Complete "Porting Requirements" by selecting the appropriate check boxes
We highly recommend that you contact your current fax provider to ensure that you are correctly answering the porting requirements.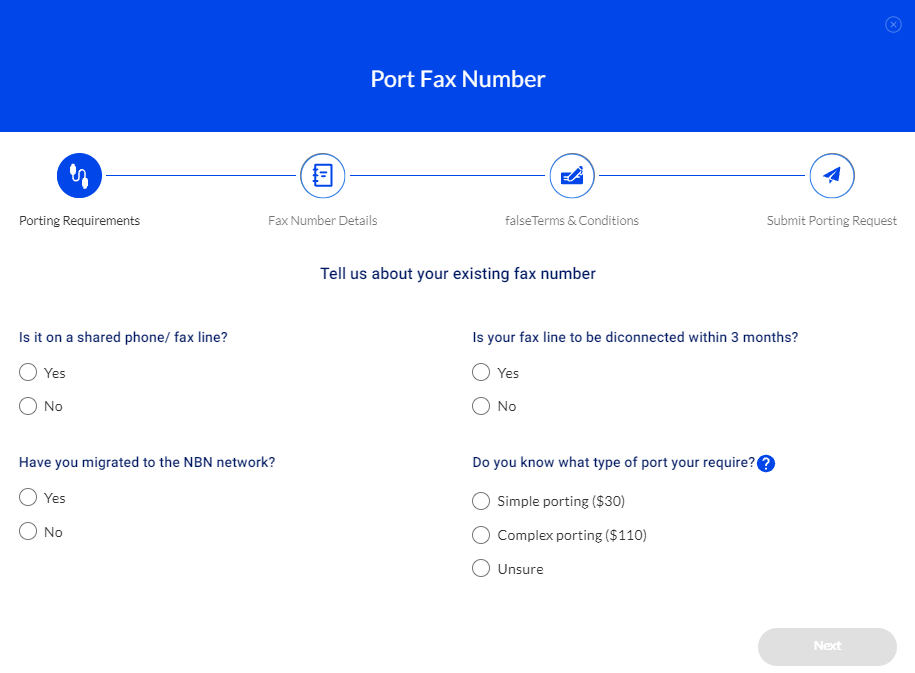 Complete "Fax Number Details" by entering the details of the fax number you wish to port
After you have read Notifyre's Fax Number Porting Terms and Conditions, select the check boxes and click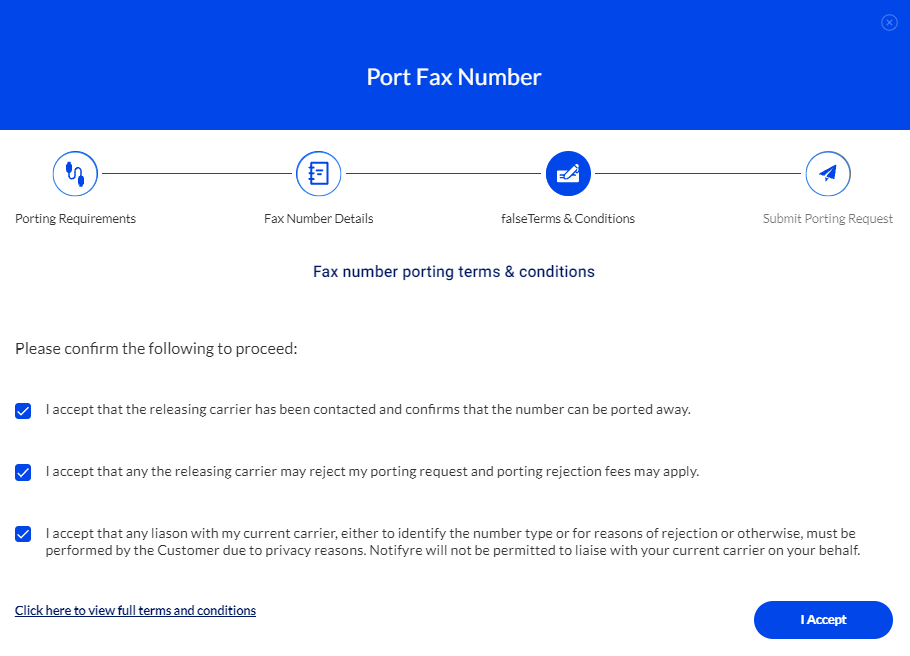 From here, you can select "Submit Another Port" to submit another fax number port request, "Choose New Numbers" to add a new fax number to set up a redirection and receive faxes to your Notifyre account today or select "Checkout" and proceed to purchase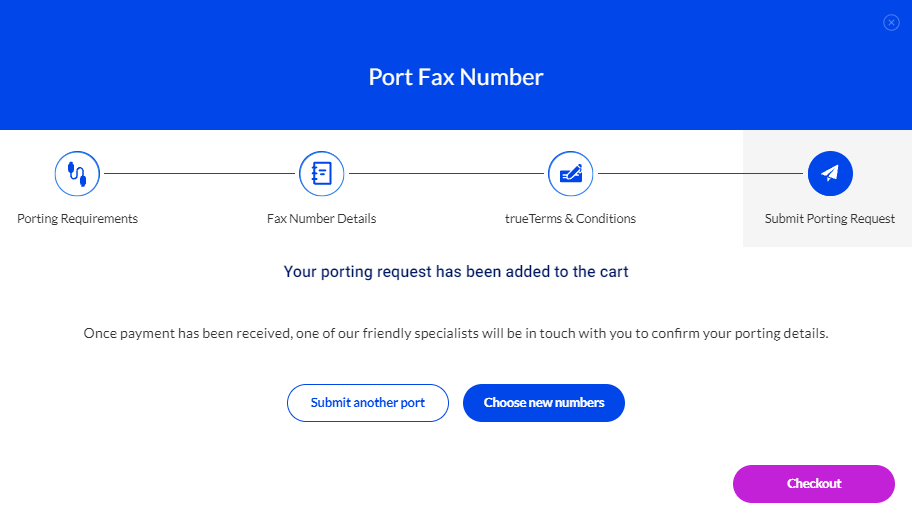 Click
You'll receive a confirmation email once your fax number porting request has been submitted and will be alerted once the porting process is complete.
Once your fax number/s has been successfully ported to Notifyre, any incoming faxes sent to that number will be received via the Notifyre platform and will be accessible via the dashboard.