To send SMS with 10DLC numbers in the United States, you must have a verified Brand and approved Campaigns registered with the Campaign Registry.
Note: You will only be able to buy a 10DLC if you have an approved Campaign in your Notifyre account.
Follow the below steps to buy a 10DLC number.
1. Login to Notifyre
2. Click on Settings -> Numbers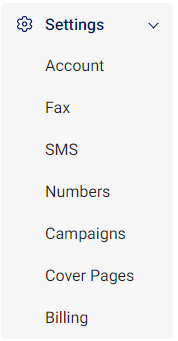 3. Select Virtual SMS Numbers

4. Select "United States of America" in the country dropdown

5. Select Campaign (only approved Campaigns will appear in the dropdown)

6. Enter City

7. Select State

8. Click Search

9. Select number

If a suitable number does not appear, click 'Search' to refresh the list of numbers.
10. Click Add to cart
11. Proceed through checkout