How to navigate the Notifyre Dashboard
The Notifyre dashboard provides users with an overview of sent and received fax & SMS messages, active plans and the ability to perform actions including sending fax and SMS.
Login to the Notifyre Dashboard.
💡See our article for Creating a Notifyre Account if you have not yet created your account.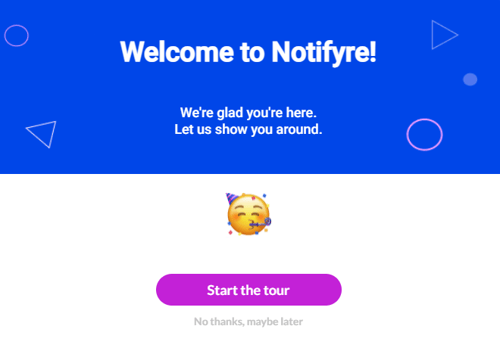 Notifyre Dashboard Main Navigation:
Account Balance: (top right corner) displays the current funds available in your Notifyre account.
Account Name: (top right corner) provides a dropdown menu with the option to access Profile or Logout.
Shortcuts:

shortcut links to frequently-used functions including

Send Fax, Send SMS, Top Up, Billing,

API Reference.


Overall:

provides an overview of sent and received fax and SMS activity

By default, sent fax and SMS activity will be displayed
Select "Fax" or "SMS" to customise your activity
Select "Sent" or "Received" from the dropdown menu to display desired fax or SMS activity
Message Stats: displays a percentage of successful and unsuccessful fax and/or SMS sends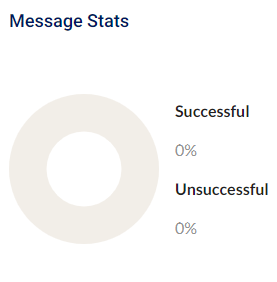 Pay-as-you-go: displays total spend, total pages sent and cost per page.

Select "Fax" or "SMS" to customize the display
Use the date filter to choose between a date range or a specific date

Plans: displays an overview of any current inbound fax page volume, including total number of pages used and total number of pages you have left to receive under your plan, any excess pages and charges.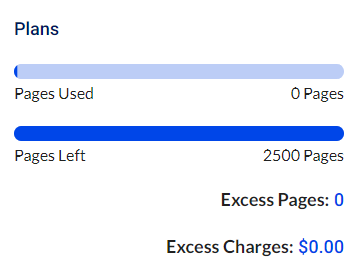 Power Tips: helpful information about the Notifyre platform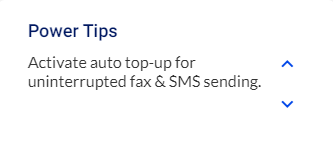 Contact Us: directs you to the Notifyre contact us form
Help Center: directs you to the Notifyre Support Knowledgebase featuring helpful resources and tools to assist with utilizing the Notifyre platform

Notifyre Dashboard Left Navigation:
Dashboard: a quick link back to the Notifyre dashboard
Send: opens a dropdown menu to access SMS and Fax Sending Sending Faxes Online,
SMS: opens a dropdown menu to access Sending SMS Online, SMS Activity, SMS Settings and Numbers
Activity: a consolidated (fax and/or SMS) view of Send Activity, Receive Activate, Scheduled Activity. You can filter and export reports based on your set criteria.
Plans: displays Notifyre plans and allows you to upgrade, downgrade or cancel your plan to suit your needs
Settings: Opens a dropdown menu to access Account, Fax, SMS, Numbers, Campaigns, Cover Pages Billing.
Developer: manage API tokens and create Webhooks.